(1959-1969) - Trivero (Vercelli) - Garden of the Villa Ca' Gianin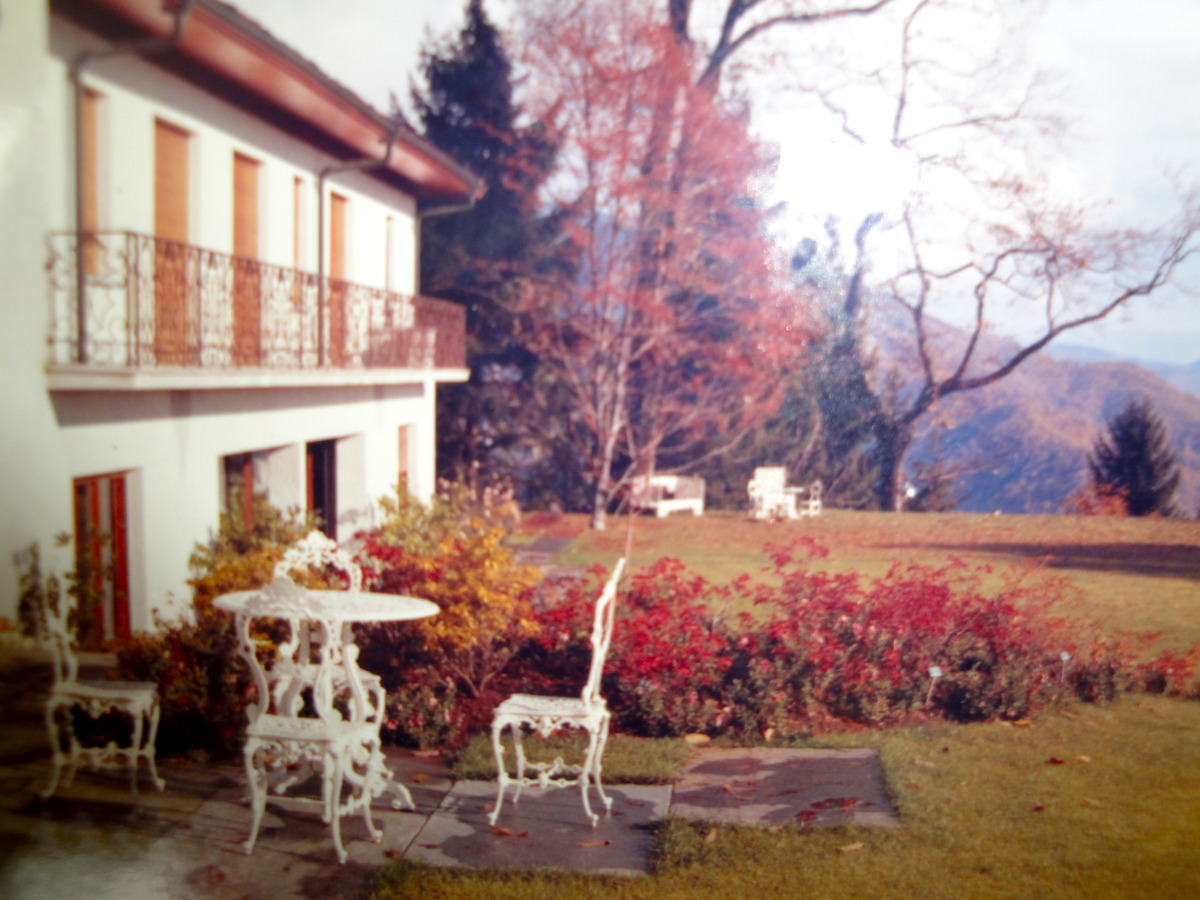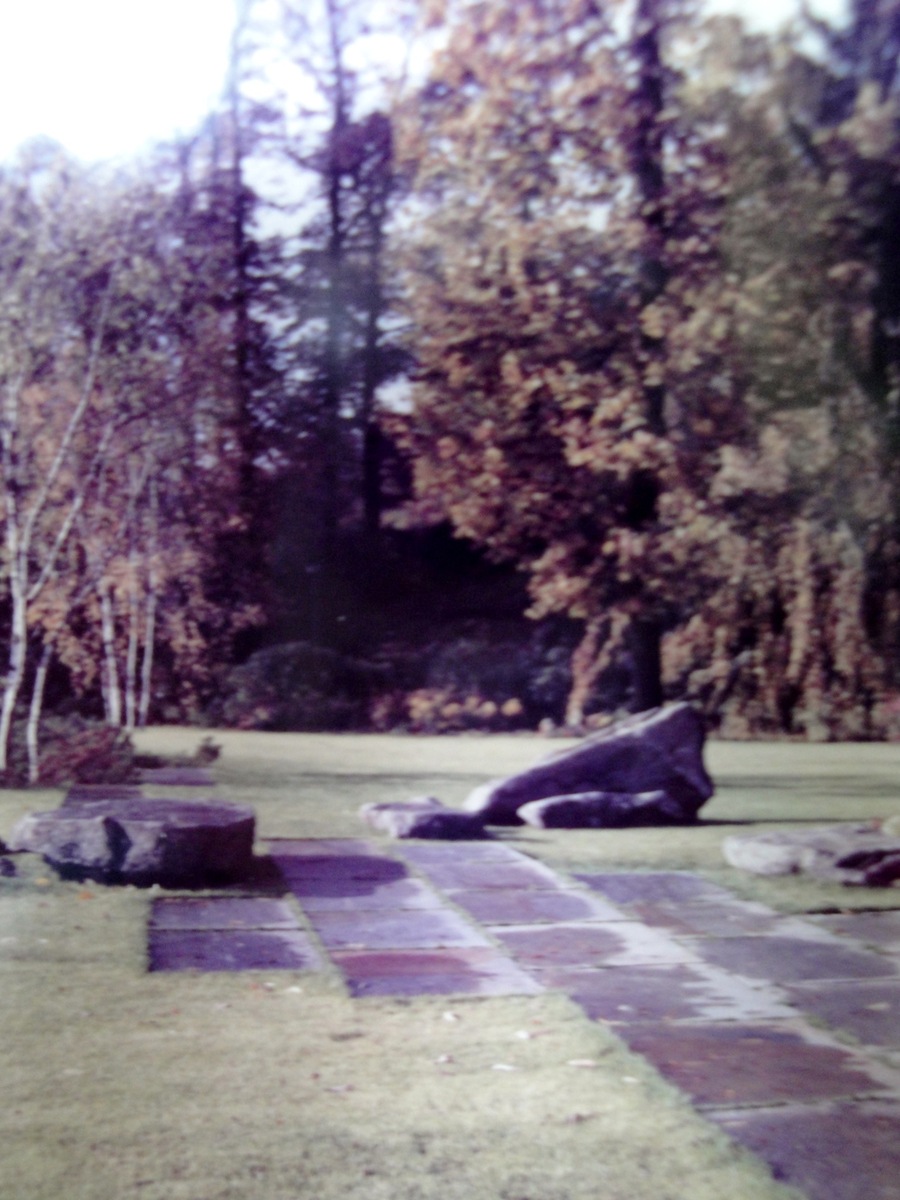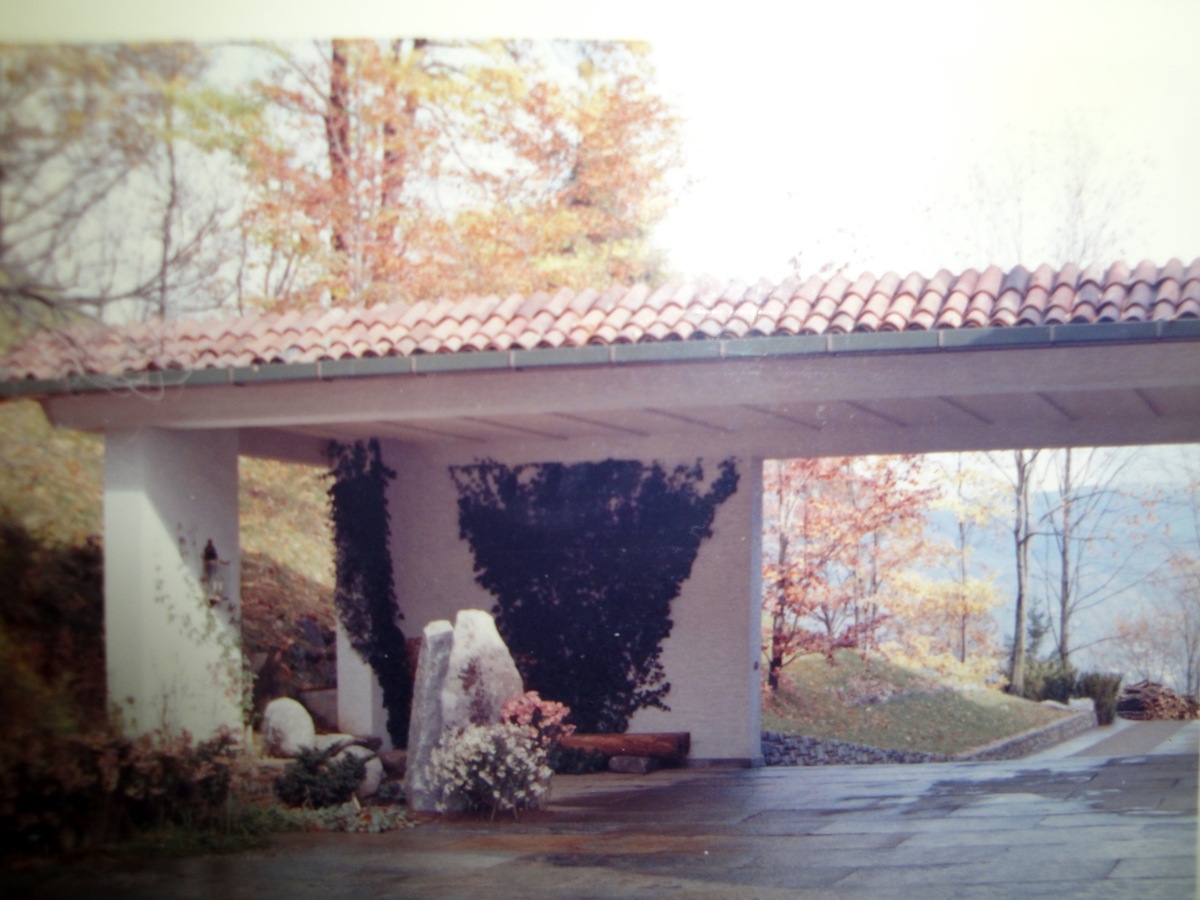 Porcinai undertook numerous projects in Trivero (Vercelli) on commission for the Zegna family. These included the garden of the Villa Ca' Gianin, the car park of the Ermenegildo Zegna woollen mill, the creation of the garden, terrace and winter garden on the roof of the building, the enhancement of certain stretches of the panoramic mountain road, the Panoramica Zegna, the landscaping of the mountain cemetery and the garden of the Villa "Il Roc".
The land in front of the villa was steep and craggy; by dint of major earth moving Porcinai created a level area, as well as shifting the access road and creating a ring-shaped promenade. Indigenous trees (birches, beeches etc) were planted in clumps, along with ornamental shrubs flowering in winter – Canadian serviceberry (_Amelanchier canadensis_), wintersweet (_Calycanthus praecox_, etc.) and spring dwarf quince (_Chaenomeles japonica_), forsythia, pink cloud (_Kolkwitzia_), sargent crabapple (_Malus sargentie_, etc.) along with vast beds of cotoneaster and ground cover plants. Boulders taken from the river were arranged in some areas, creating striking aesthetic effects reminiscent of the use of minerals, plants and space in Japanese gardens. After this a tennis court partially set into the hillside was created, in perfect harmony with the surrounding landscape.